About Springa
Springa, makers of Goliath CNC
Springa is a startup founded by designers and engineers to develop autonomous robotic tools for digital fabrication. Our vision is to allow everyone being creative and building big projects, wherever they want.
We began this adventure creating Goliath CNC, the first portable and autonomous CNC machine that changes the way of makers, designers and professionals work on flat surfaces. Founded in 2016, we are based in Milano at PoliHub, the startup incubator of the Politecnico di Milano.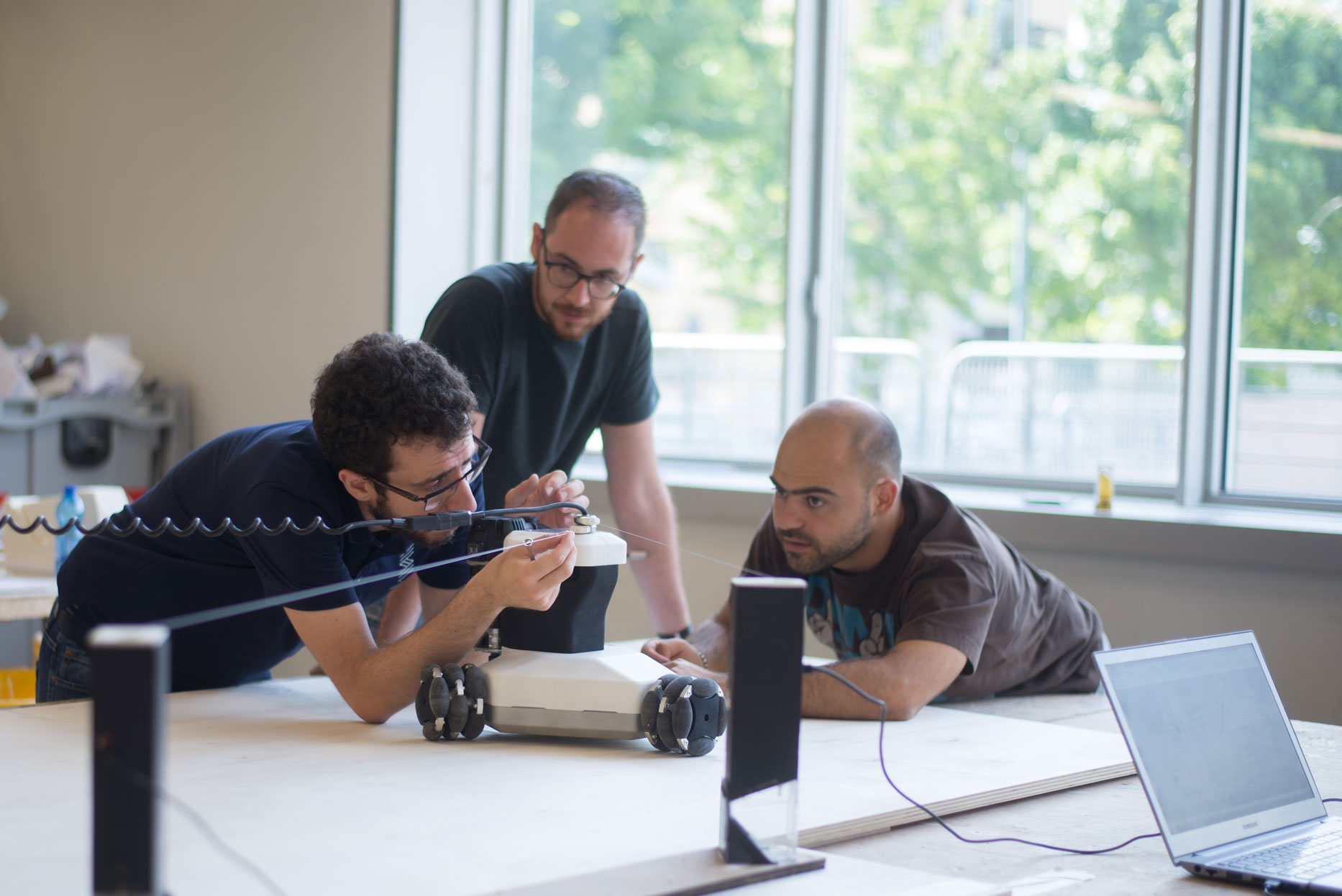 Careers
We are looking for talented people to join us in developing a great working enviroment and unique tools. Born with a technical and creative background, today we're facing every day the challenges of a fast-growing startup.

We're not just building an innovative product, we want to build an innovative company, together.
Current openings
No open jobs at this moment